June 7, 2011 — FSI International Inc. (Nasdaq:FSII), surface conditioning equipment supplier, won orders for multiple ORION single wafer cleaning systems. A memory maker will use the ORION in wet photoresist strip and etch and a foundry will use it for backend-of-line (BEOL) processes, like cleaning film stacks.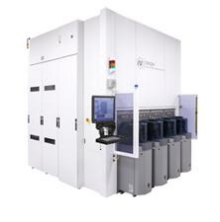 The orders were received during the third quarter of fiscal 2011 and are expected to ship in the second half of calendar 2011.
The memory producer will use the FSI system for front-end-of-line (FEOL) wet photoresist strip and middle-of-line (MOL) metal etch applications. FSI cites a memory fab conversion from batch immersion to single wafer technology as one reason for the order, saying that single-wafer cleans improve defectivity and cycle time performance. The ORION system offers short process times and integrated atomized spray bar.
The foundry producer will use the system for back-end-of-line (BEOL) cleaning processes. Foundry and logic manufacturers are finding low-k materials and metal film stacks much more sensitive to wet cleaning than previous BEOL process generations, FSI notes. The closed chamber technology of the ORION system has demonstrated highly efficient removal of etch and ash by-products without causing galvanic corrosion or changes in metal and dielectric film properties.
FSI International Inc. is a global supplier of surface conditioning equipment technology and support services for microelectronics manufacturing. For more information, visit FSI's website at http://www.fsi-intl.com and the ORION product page at http://www.fsi-intl.com/index.php/applications-and-products/orion-single-wafer-cleaning-system
Subscribe to Solid State Technology/Advanced Packaging.
Follow Solid State Technology on Twitter.com via editors Pete Singer, twitter.com/PetesTweetsPW and Debra Vogler, twitter.com/dvogler_PV_semi.