by Debra Vogler, senior technical editor, SST
March 9, 2010 – Among the poster papers presented by Entegris at the SPIE Advanced Lithography Conference (San Jose, CA; Feb. 21-25) were two that covered the company's methods to detect ppt levels of trimethylsilanol (TMS) and evaluating microbridging defects in which 5nm filtration was compared to 3nm filtration levels.
TMS and lens haze
Chris Vroman, director of product marketing, gas microcontamination, at Entegris, described for SST the analytical methods the company has developed to detect ppt levels of TMS in the fab. "At typical fab concentrations, HMDSO is converted to TMS in the presence of water or when exposed to acids or bases," noted Vroman. (Typical concentrations are TMS <100ppb and HMDSO <10ppb.) "Silicon-containing low molecular weight hydrocarbons are a class of airborne molecular contaminants (AMCs) that cause persistent degradation of optical surfaces in lithography equipment."
To prevent the formation of TMS, the company's asymmetric filter (Figure 1) captures HMDSO in the first two carbon layers of the filter before HMDSO comes into contact with acidic media. (For more information, the poster number is 7638-110.)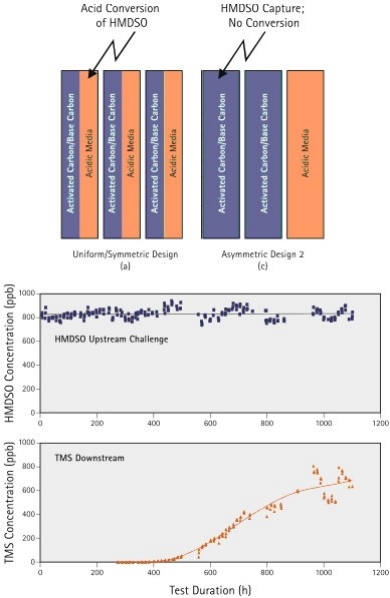 Figure 1. Preventing the formation of TMS on
chemical filtration systems. (Source: Entegris)
Microbridging defects
Walter Plante, director of product marketing, liquid microcontamination, at Entegris, told SST that a microbridging defect study using the IntelliGen Mini dispense system and Impact Asymmetric UPE filters (5nm and 3nm pore size ratings) was done [poster number 7639-116] jointly with FujiFilm on process equipment in place at IMEC, though the project was not sponsored by IMEC. The 3nm filter system is currently in beta development.
The objective of the study was to see how to best utilize the dispense technology — e.g., optimizing the dispense rate and pressure — in conjunction with filter choice to get the best defect reduction. For a given filter, a given set of dispense conditions (typically low pressure and low dispense rate) could be found that would give the lowest level of microbridging defect, reported Plante.
The overriding factor, though, was the filter pore size. "The 3nm filter was overwhelmingly better than the 5nm filter, regardless of dispense conditions (Figure 2)," Plante told SST.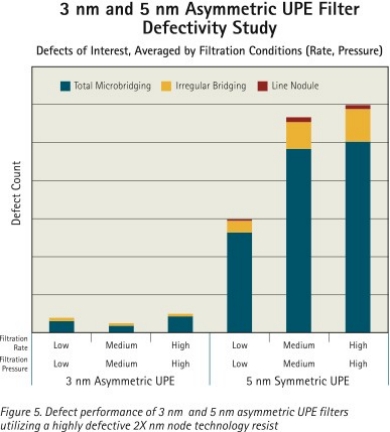 Figure 2. While low filtration rate conditions produce the best results for both filter (5nm and 3nm), the reduction in defects was most dramatic when switching to 3nm filtration. (Source: Entegris)