(July 16, 2010) — SEMICON West 2010 wrapped this week in San Francisco. This article includes JC Kim, SEMI Board of Directors Chair, discussing the show and the semiconductor industry future. We also have POVs from the show floor by the ElectroIQ.com bloggers.
JC Kim, Edwards Vacuum and chair of SEMI Board of Directors, celebrates the upturn in the semiconductor and packaging industry. Next year is expected to increase the positive business environment.
More from SEMICON West:
SEMICON West, Day 1: CMP, slurries, metrology, thermal, zombies, observations
Techcet's Michael Fury reports from Day 1 of SEMICON West, from keynotes to CMP to thermal characterization, and the continued use of "zombie" semiconductor manufacturing technologies.
SEMI: Materials bounce back to records, but slowing in 2010
Unit shipments of key semiconductor materials are already back to record levels just a year after the most punishing period in the industry's history, but the growth will slow in 2011 for several reasons, according to the latest forecast data presented at SEMICON West.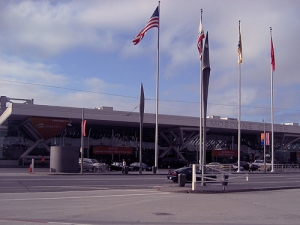 ElectroIQ.com's senior technical editor Debra Vogler recorded a few of the reactions Sunday night at the interactive poster presentations, part of the Advanced Semiconductor Manufacturing Conference, taking place alongside SEMICON West this week in San Francisco.
Stop reading! Unless you want to join me in reminiscing about the old days of Semicon West. Every time I'm about to head out, I have to think back to — egad — 1982 when I first attended. That makes this #29 for me.