By Debra Vogler, senior technical editor
January 25, 2011 — Bill McClean, president, IC Insights, gave SEMI Industry Strategy Symposium (ISS, 1/9-1/12/11, Half Moon Bay, CA) attendees some "reasons for optimism" in his conference presentation. He cited economists' projections of good worldwide GDP growth in 2011 (IC Insights' worldwide GDP projection is 3.9%), and economists' projections of a U.S. GDP of ~4% this year as reasons for a sunny outlook (Fig. 1).
Listen to McClean's talk: Download (for iPhone/iPod users) or Play Now
He also expects a 9-10% growth in cell phone units, a double-digit growth in PC units, and strong electronic systems sales, which should translate overall to a double-digit growth in the semiconductor industry (Fig. 2) and a 6% increase in wafer fab capex.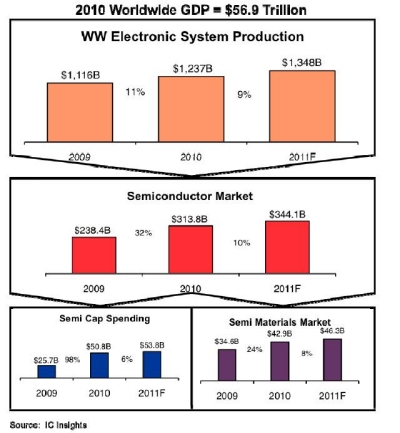 Figure 1. Electronic industry interdependence. SOURCE: IC Insights
"When the market does well, we typically see that the budgets established at the beginning of the year get upgraded throughout the year," notes McClean. "If overall industry budgets come in at 5-10%, we could probably look for a 10-15% growth in capex and that's not too much if the semiconductor market grows 10% — we're still not over spending and leading to over capacity."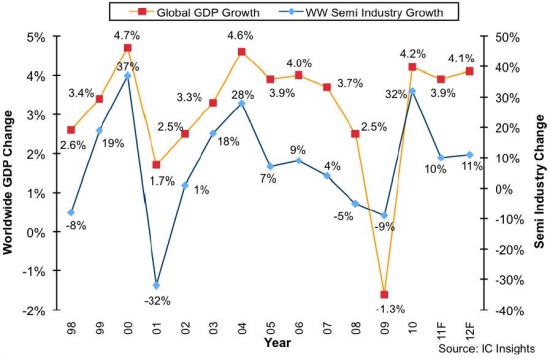 Figure 2. 1998-2012 semiconductor industry growth vs. worldwide GDP growth (IC Insights). SOURCE: IC Insights
McClean believes memory and total IC industry capacity will be tight in the second half of 2011. DRAM will be soft while NAND flash will be relatively firm, said McClean. Generally, because of the continuing tight capacity situation, he expects firm ASPs in the total IC market.
Adding to the optimism, McClean observes that the other 90% of the U.S. workforce that does have a job is feeling better and more confident in their positions. "If unemployment ticks downward even slightly throughout the year, I think we'll see people in the U.S. gaining confidence and a U.S. GDP of 4% or better."
Also listen to Gartner's Dean Freeman's talk, Flat 2011 wafer fab equipment capex, but look to 193i stepper to step out
Subscribe to Solid State Technology/Advanced Packaging.
Follow Solid State Technology on Twitter.com via editors Pete Singer, twitter.com/PetesTweetsPW and Debra Vogler, twitter.com/dvogler_PV_semi.