Two keynote talks at The ConFab 2011 will address the impact of the ongoing disaster in Japan, including the state of Japan's semiconductor manufacturing operations and the impact of lost production on the supply chain. Keenan Evans, the Senior Vice President for Quality, Reliability & EHS for ON Semiconductor, will give the keynote on the first day of the conference, May 16th. Bill McClean, President of IC Insights, will give the keynote on the second day, May 17th.
Evans, who directs a daily task force on the company's response to the disaster, said that as the events of March 11 unfolded, "it immediately became apparent that our reaction would need to escalate rapidly from local emergency response to crisis management, to business continuity and ultimately to nation rebuilding.
As with all other impacted entities the ON Semiconductor initial focus was on the safety and well being of our people. Local emergency response teams with the assistance of the global corporate crisis management team quickly ascertained that all of our employees were safe and unharmed. Assessment of the physical damage to our facilities and to the local infrastructure soon followed. Then came the tasks of repairing any damage, returning the facilities to a safe and operable condition, rebuilding the supply chain and resuming production."
Evans said that with approximately 6,000 employees and multiple factories operating in the region, the impact on the continuity of supply to customers could have been quite significant if they did not react rapidly to recover. "We also had to be mindful of our responsibility to assist with massive humanitarian efforts necessary to provide relief to the most impacted regions," he said. His talk will cover the reaction, assessment and recovery process from the perspective of the corporate executive sponsor and team leader of crisis management and business continuity planning.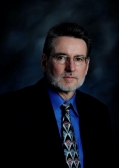 Keenan Evans of ON Semiconductor.
Bill McClean of IC Insights says there is no doubt that supply will be constrained in numerous areas relating to the electronic system and semiconductor industries due to the earthquake and tsunami in Japan. "However, on a worldwide basis, IC Insights believes that demand for electronic systems and semiconductors will only be slightly lessened due to this disaster," McClean said. "Moreover, any lessening of system or semiconductor demand in 2011 due to the earthquake is forecast to be delayed and pushed into 2012, but not destroyed."
In terms of the supply chain, McClean said it should be kept in mind that one company's misfortune is another's opportunity. Whether it is automobiles, electronic systems, silicon wafers, or flash memory, other suppliers worldwide will be aggressively attempting to make up for any shortfall in supply coming out of Japan this year. "While it is not easy to switch suppliers of key products, businesses will always eventually find a way to continue to move forward," he said.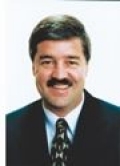 Bill McClean of IC Insights
Entering its seventh year, The ConFab is an exclusive invitation-only global conference and business meeting where executives from semiconductor equipment and material suppliers can meet with key decision makers from semiconductor manufacturers. At The ConFab, these executives discuss business and technology issues and collaborate on future strategic development in device manufacturing. Ample time is available for private face-to-face meetings between equipment and material suppliers and manufacturers. Attendance is by invitation only and attendees are pre-screened to verify that they are key participants in the buying process.
The ConFab 2011 sponsors include these 19 leading industry organizations and suppliers:
Advantest, AG Semiconductor, Applied Materials, ATMI, Brewer Science, Camtek, Cascade Microtech, Edwards Vacuum Ltd., EVG, KLA-Tencor, Lam Research, Nikon, Novellus, Pall Microelectronics, Qcept Technologies, RED Equipment, SEMI, Toppan Photomasks and Valqua.
For sponsorship information, please contact JoAnn Pellegrini ([email protected]).
Presented by PennWell Corporation, a highly diversified media and information company, The ConFab builds upon the foundation of PennWell's Electronics Media Group and its leading media brands: Solid State Technology, Advanced Packaging, Small Times, and Photovoltaics World.
Solid State Technology is the longest-standing and most complete source of information on semiconductor manufacturing, wafer fabrication, integrated circuits, thin-film microelectronics, flat-panel displays, and microstructure technologies, processes and equipment. Through its monthly print and digital magazines in North America and Asia, website (www.solid-state.com), web portal (www.ElectroIQ.com), e-newsletters and face-to-face events (The ConFab), Solid State Technology provides its global audience with in-depth technical analysis, authoritative commentary and up-to-the-minute news.
PennWell Corporation is a privately held and highly diversified business-to-business media and information company that provides quality content and integrated marketing solutions for the following industries in addition to fire and emergency services: Oil and gas, electric power generation and delivery, hydropower, renewable energy, water and wastewater treatment, waste management, electronics, semiconductor manufacturing, optoelectronics, fiberoptics, nanotechnology, aerospace and avionics, LEDS and lighting, and dental.