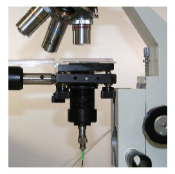 May 24, 2011 — Sunrise Optical LLC debuted the Zebraoptical low coherence fiber optic interferometer with microscope attachment. The Zebraoptical Integrated Metrology Tool (ZIMT) provides metrology readings on micro electromechanical system (MEMS) wafers.
The tool's standard Zebra wafer thickness and wafer topography metrology (ZebraOptical CT-IR) is paired with an optical microscope and VIS/NIR spectrometer. Users can measure substrate, membrane, and coating thicknesses and characterize coatings' optical properties on the same tool platform.
A sample measurement service is available now. Learn more by contacting [email protected]. Lead time is currently 1 to 3 weeks ARO for the basic configuration.
Sunrise Optical LLC is an optical metrology company specializing in design and manufacturing of spectroscopic and imaging systems. www.zebraoptical.com.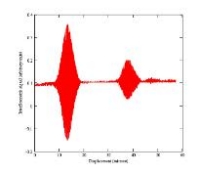 Zebraoptical Integrated Metrology Tool (ZIMT) interferometry measurement.
Follow Small Times on Twitter.com by clicking www.twitter.com/smalltimes. Or join our Facebook group