June 6, 2011 — Oxford Instruments debuted the PlasmaPro Estrelas100 deep silicon etch technology for the micro electromechanical system (MEMS) R&D and fabrication market.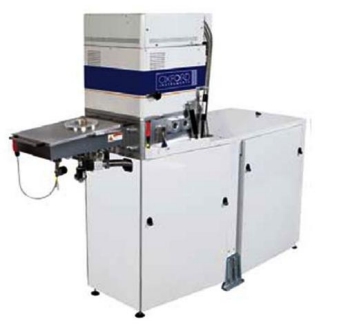 PlasmaPro Estrelas100's process flexibility enables use in R&D labs building nano and micro structures. The hardware can run Bosch and cryo etch technologies in the same chamber. The tooling meets fabrication needs of existing — accelerometers, gyroscopes — and emerging — pico projectors, energy harvesters, micro fuel cells — MEMS devices. The system is compatible with 50-200mm wafers, so devices can go to production using the same chamber hardware as development.
Increased plasma stability is said to eliminate "first wafer effect." The tool is designed to reduce polymer buildup, increasing time between mechanical cleans.
Features:
Mechanical and electrostatic clamp
Heated liners
Fast acting closed coupled MFCs use software originally designed for atomic layer deposition
Reduced chamber volume ensuring high gas conductance
Active spacer technology to reduce ion bombardment at the wafer surface and minimize mask undercut.
PlasmaPro Estrelas100 etch is also available on a four or six sided cluster tool. It can be used for silicon on insulator (SOI) processes.
Oxford Instruments provides high technology tools and systems for industrial and research markets with core technologies in areas such as low temperature and high magnetic field environments, Nuclear Magnetic Resonance, X-ray electron and optical based metrology, and advanced growth, deposition and etching.. The company is listed on the London Stock Exchange (OXIG).
Oxford Instruments Plasma Technology offers flexible, configurable process tools and leading-edge processes for the precise, controllable and repeatable engineering of micro- and nano-structures. Learn more at www.oxford-instruments.com
Also read: Meeting deep silicon etch challenges for silicon MEMS devices by David Lishan, principal scientist, Unaxis Semiconductors